#
Movie AfterThought : Notes From Underground
Fyodor Dostoyevsky's Nineteenth century novella "Notes from Underground" and the plot of this twenty first century movie carry identical messages. The movie is an eloquent cinematic adaptation of the novel that gives Dostoevsky's central character a new breath of life from the modern day perspective.
The movie attempts to survey the convoluted mind of a building inspector through a video-taped self confession. The psychological similarities between the character in Dostoevsky's novel and the building supervisor in the movie are uncanny. Both characters share a state of mind that is the epitome of a human condition where miserable anti hero attitude reigns through a heightened level consciousness and the rationality of everyday living through action is put to rest. The character in the movie who identifies himself as a "sick man, a spiteful man" lives his life in isolation by the drowning himself into the puddle of his own conflicting thoughts. He despises his friends and at the same time he seems eager to improve his relationship with them.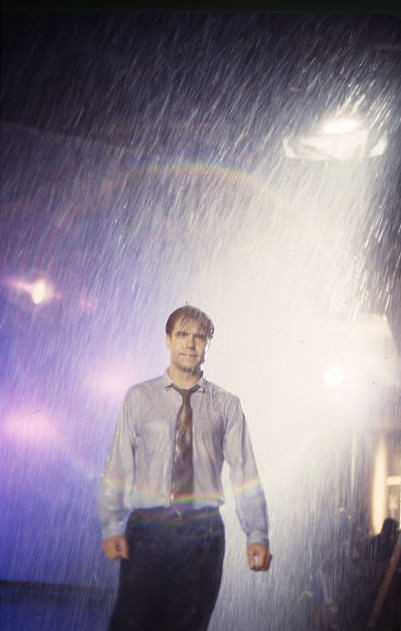 The character in the movie voluntarily creates unpleasant scenarios that trigger his eventual self demise. He often finds himself confined within the conflicting walls of his consciousness. He falls in love with a prostitute but at the same time he is utterly disgusted by her profession and tries to dominate her. By escalating the level of his thought process well above the habitual human awareness, the central character of the movie isolates himself from the crowd that Dostoevsky's narrator identifies as the "Men of Action". The building supervisor is paralyzed by the own consciousness just like the narrator in Dostoevsky's novel.

Dostoevsky's novel and the movie helps us realize that the collective standard of self-consciousness that the society forces us to adapt through a methodical process of uniformity and conformity, has a negative side effect that is strong enough to paralyze our lives and inflict a profound sense of alienation in our minds.
This was posted 1 year ago. It has 0 notes.